The Whine-Wine Blog
Because every rant, rave, or whine goes down better with a great glass of wine!!
Ah, Valentine's day is around the corner. I know some of you are anxiously waiting for it. Looking forward to your beloved showering you with chocolates, flowers, and any other outward signs of affections. And then some are dreading it. There will be no flowers, no chocolates, no dinners, or any other shows of affection. You feel sad and depressed about this.
Well, y'all know me. I love all the flowers, candy, cards, and of course, wine, but I say use Valentine's day to love on yourself. Fall in love with you. I am a firm believer that you cannot love someone else if you don't love yourself.
I continuously work on me. I feel that I'm worth taking the time to become the best version of me that I can be. I treat myself with kindness, and so should you. I treat myself to extraordinary gifts, trips, dinners and so should you. I forgive myself for the mistakes I've made, and so should you. You're just going to make another mistake anyway.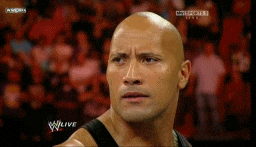 And the most important, enjoy your life. It's so short, so you might as well live it to the fullest.
So, this Valentine's Day treat yourself to something special like a massage or the expensive bottle of wine and revel in your day!
Until the next time – Enjoy the Journey!
Please contact me at admin@poetryinmotionii.com if you're looking for a great writing coach or go to www.poetryinmotionii.com to enroll in the Novel Finishing School course – Live Webinar March 19th. Free book with your enrollment!
Follow me at:
www.janicebrantle.com
www.poetryinmotionii.com
@jlbrantle –Twitter
@Poetrynmotionii – Twitter
poetryinmotionii – Instagram
https://www.facebook.com/poetryinmotionII/?pnref=lhc – Facebook